University of Delaware (ELI) English Language Institute-OVER VIEW
Fast Facts
Tuition
$5,000—$10,000 Session
Type of School
Intensive English Program
Student Body Gender
Co-ed
Religious Affiliation
No Affiliation
Scholarships for International Students
Yes
Conditional Admission Available
Yes
Setting
Small/College town, Suburban
Type of Housing
Homestay, Apartment
Overview
Why do you want to Study English?
Are you searching for a school where you can:
Develop your Academic English skills before you begin a university program?
Improve your Business English skills so you can advance your career?
Learn about American culture, history, literature, and more?
If any of the above statements describe you, then the University of Delaware English Language Institute (ELI) is the place for you!
Location
The University of Delaware is located in Newark, Delaware, a quiet, safe, and friendly college town of 30,000 people. Newark is located:
2 hours from Washington, D.C. (160 km)
2 hours from New York City (210 km)
45 minutes from Philadelphia (66 km
About the University of Delaware
Ranking and reputation.
The University of Delaware has been ranked in the top 100 universities on the US News and World Reports university and college rankings. Some of our current rankings (2014) are:
#76 National Universities (public and private)
#30 Top Public Schools
#2 Physical Therapy (Graduate Program)
#10 Chemical Engineering
#10 Best Undergraduate Engineering Programs (Chemical Engineering)
#11 Best Engineering Schools, Graduate (Chemical Engineering)
Famous areas of study.
Tracing its history back to 1743, the University of Delaware enjoys an excellent reputation in the fields of:
Engineering (Chemical, Mechanical, Electrical, Ocean, and more)
Biological Sciences, Marine Studies, Earth Sciences, and Agriculture
Business and Economics (including MBA), and Hotel, Restaurant, and Institution Management
Physical Therapy
Art Conservation
The University of Delaware offers more than 135 Bachelor's degree programs and more than 150 graduate degree programs (Master's, Doctorate, and Graduate Certificates).
Student population.
Approximately 21,000 students pursue undergraduate and graduate degrees at the University of Delaware, including over 1,000 international students from 100 different countries.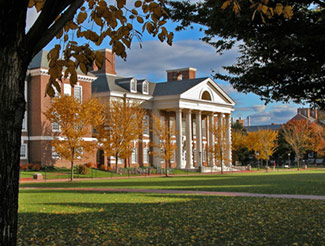 About the English Language Institute (ELI)
Founded in 1979, the University of Delaware ELI has a long history of helping language learners to achieve their professional and academic goals. The University of Delaware ELI is an academic unit of the University of Delaware's College of Arts and Sciences and plays an important role in the University's global reputation for academic excellence.
FACULTY AND QUALITY
At the University of Delaware ELI, our focus is to provide a high level of quality in all areas of our programs.
Our teachers:
Are native English speakers or have native-like proficiency
Hold Master's degrees in English as a Second Language (TESOL) or Applied Linguistics
Have extensive training and experience in teaching English as a Second Language (ESL)
In addition, the ELI is:
Fully accredited by the Commission on English Language Program Accreditation (CEA)
A member of the Consortium of University and College Intensive English Programs (UCIEP)
A member of English USA/American Association of Intensive English Programs (AAIEP)
7 LEVELS OF INSTRUCTION
The University of Delaware ELI offers 7 levels of instruction:
Basic (Pre-Level I)
Beginner (Level I)
High Beginner (Level II)
Intermediate (Level III)
High Intermediate (Level IV)
Advanced (Level V)
High Advanced (Level VI)
All students take a placement test when they arrive at the University of Delaware ELI in order to determine their level. It takes approximately 2 months to complete each level.
SESSION DURATION
Each session lasts approximately 2 months (7-8 weeks). Some special programs last only 4 weeks..
CULTURAL PROGRAM
All University of Delaware ELI programs include an extensive cultural program. This includes trips to places like:
Washington, DC
New York City
Philadelphia
Delaware Beaches
We also offer many local activities, such as picnics, parties, sports days, game nights, movie nights, etc. We enjoy giving our students many opportunities to practice their English skills—and to have fun!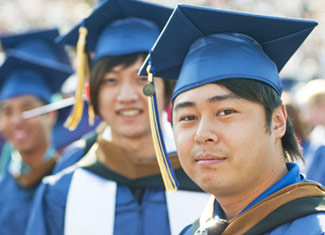 Intensive English Program (IEP)
This is the University of Delaware ELI's core program. The majority of our students enroll in this program in order to
Improve their English for professional purposes
Learn about American culture
INSTRUCTIONAL COMPONENTS AND FORMAT
In the IEP, students take advantage of 28 hours of instruction each week. This includes::
Listening/Speaking course (10 hours per week)
Reading/Writing course (10 hours per week)
Private tutoring (2-3 hours per week)
Language laboratories (5-6 hours per week)
AREAS OF STUDY
Students in the Intensive English Program are able to participate in 4 areas of study (depending on their level):
General English
Business English
English for Academic Purposes
English through American Culture
HOUSING
In the IEP, students have several housing options, including:
Apartments (off-campus)
Homestay (living with an American family)
"Inn-style" living (on campus)
Conditional Admissions Program (CAP)
NO TOEFL? NO PROBLEM!
Don't let your low TOEFL score stop you from being accepted to an American university!
If you are an excellent student, but you do not have a TOEFL score (or if your TOEFL score is low), you can still be accepted to several universities through the ELI's Conditional Admissions Program (CAP)!
Through CAP, the University of Delaware (and several partner universities) offers admission to qualified international students with a condition: they must first improve their English language skills by attending the ELI.
Once CAP students meet the English language objectives required by their university programs, they begin their regular university coursework—and no TOEFL exam is required!
INSTRUCTIONAL COMPONENTS AND FORMAT
In CAP, students take advantage of 31 hours of instruction each week. This includes:
Listening/Speaking course (10 hours per week)
Reading/Writing course (10 hours per week)
Private tutoring (2-3 hours per week)
Language laboratories (5-6 hours per week)
CAP Connect course (3 hours per week)
In addition, CAP students enjoy many special services and activities, including:
Academic advisors
University student mentors
Service learning activities
Housing services (including our International Global Community, where CAP students can live with American university students)
A special leadership and teamwork retreat at the beginning of their program
Special Programs
Additional special programs include:
Pre-MBA
American Law and Legal English Institute (ALLEI)
EFL Teacher Training (DEFT)
Specialized Small Group Programs
CONTACT US: